Every week check us out as we choose seven (7) teas that are perfect for your tastebuds.  That's a new tea everydayyyyy, Enjoy!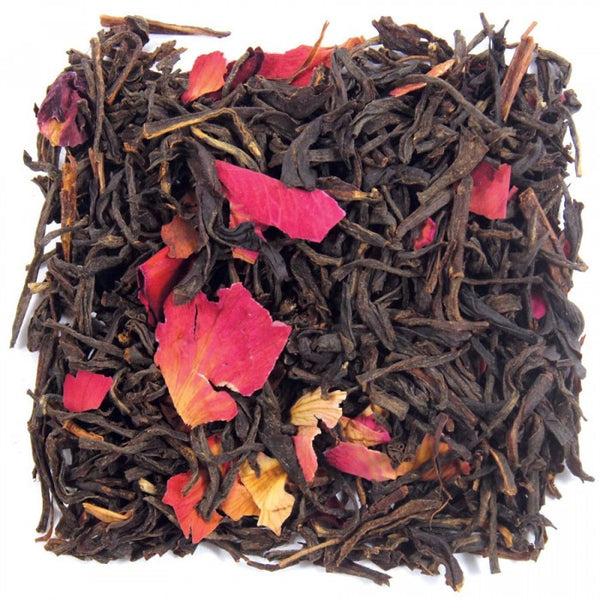 A DOZEN ROSES BLACK TEA
$ 8.00
---
We layered our fine grade of China black tea with rose petals creating a floral aroma and natural sweetness reminiscent of a dozen fresh cut roses.Use 1 teaspoon per 8...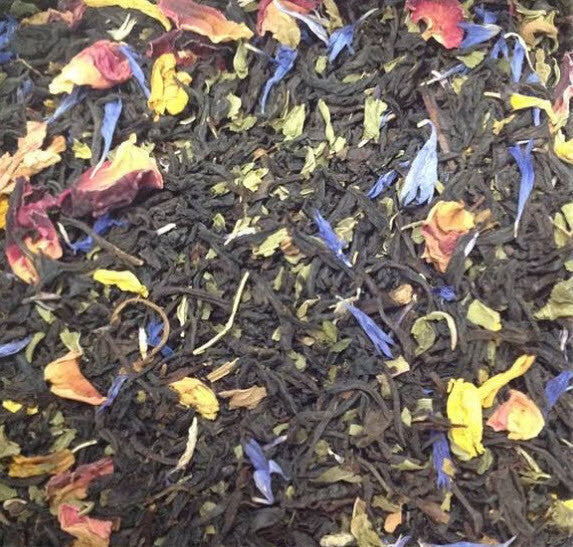 Arctic Fire Black Tea
$ 9.00
---
China black tea, mango, papaya and passion fruit are ignited by the cool sensation of peppermint.   Ingredients Black tea, mango, sunflower blossoms, cornflower blossoms, peppermint, rose petals and flavoring....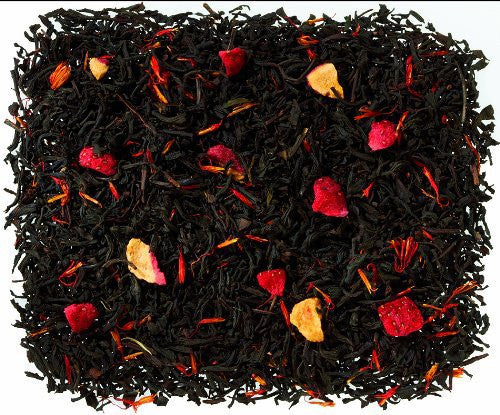 Strawberry Peach Sangria Black Tea
$ 5.00
---
Taste the subtle hints of white wine complimented by fresh strawberries, juicy yellow and ripe red peaches intermingling perfectly with a unique blend of golden black tea. Refreshingly Spring! Use...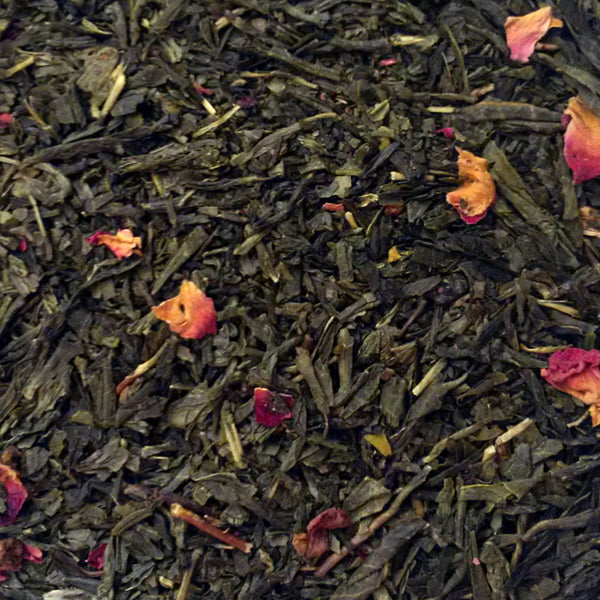 CHERRY ROSE FESTIVAL GREEN TEA
$ 8.00
---
A fine grade of Sencha with rose petals and sweet cherry flavoring. The liquor produces a smooth aroma reminiscent of fresh cherries on a nice spring day!Use one heaping teaspoon...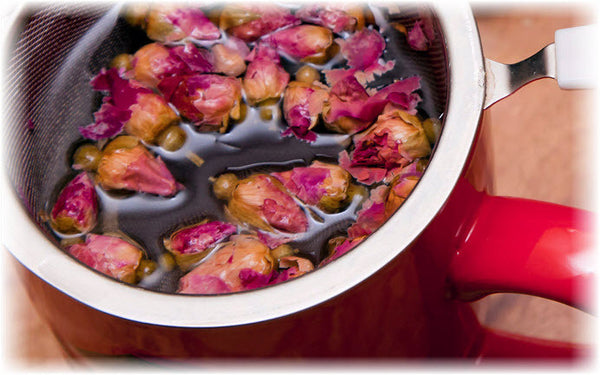 Roses Are Red Herbal Tea
$ 6.00
---
Enjoy the lightly floral taste of whole red rose buds and petals with subtle notes of tanginess!   Directions Use up to 2 teaspoons per 8 ounces. Heat water to 212˚ Steep...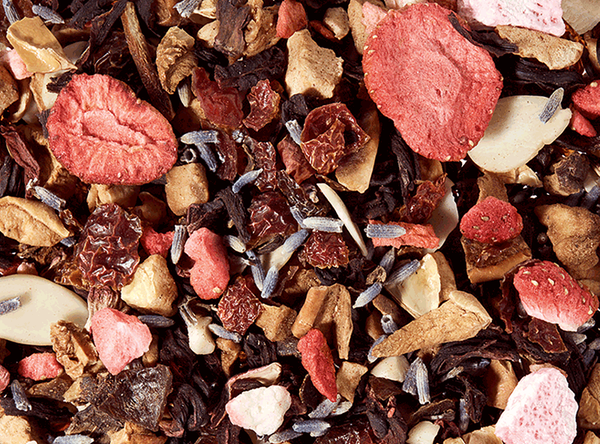 Strawberries in Paris Fruit Tea
$ 9.00
---
Mentally escape to Patisseries à Paris with bold strawberries and nutty almonds presenting a creamy finish with subtle hints of French lavender. The flavor is similar to a strawberry lavender shortbread cookie....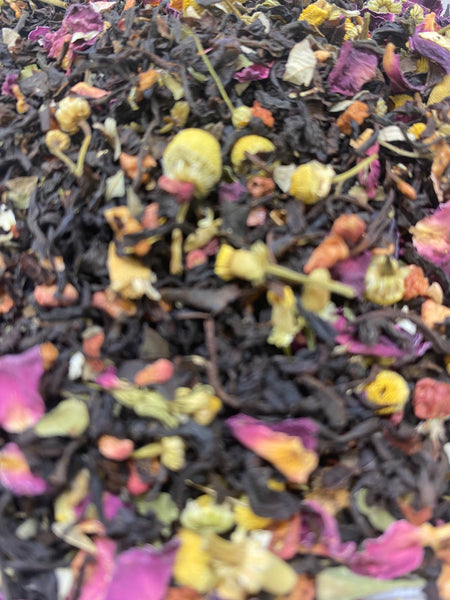 Raspberry Honey Love Black Tea
$ 9.00
---
Sweet juicy raspberries command your attention in this brisk black tea layered with rose petals and chamomile dripping with sweet honey notes. Refreshingly Spring! Use one (1) teaspoon per 8 ounces. Heat...