Chocolate is one of our favorite indulgences. Why not enjoy it in your tea? Add 1, 2, 3 or all of our loose leaf Chocolate Teas to your tea collection. If you're still not sure, our Chocolate Lover's Sampler is an excellent way to try them all.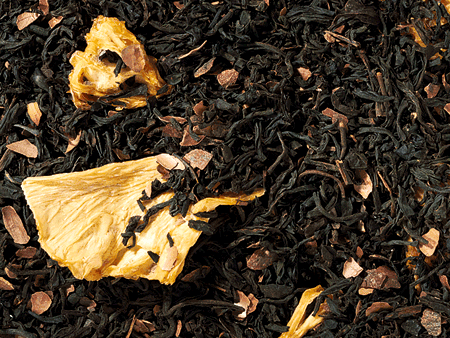 CHOCOLATE DIPPED PINEAPPLES BLACK TEA
$ 9.00
---
Large chunks of juicy pineapples are complimented by copious amounts of cocoa peel layered upon pungent black tea. The result is a harmonious treat full of sweet and fruity flavors! Use...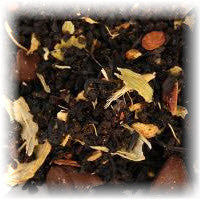 CHOCOLATE LOVER'S CHAI
$ 8.00
---
Imagine uniting an authentic blend of India black tea, ginger root, green cardamom, chocolate chips and other natural flavoring. Directions Use 1 heaping teaspoon per 8 ounces. Heat water to...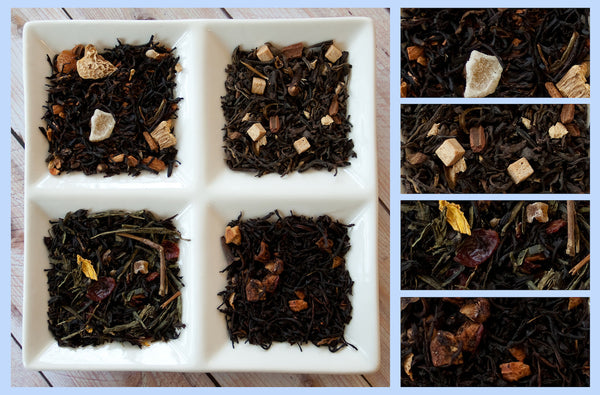 Chocolate Lover's Tea Sampler
$ 29.99 $ 34.99
---
This is the perfect gift for the chocolate lover in you or the chocolate lover in your life. We choose up to eight (8) varieties of black, green, white, fruit...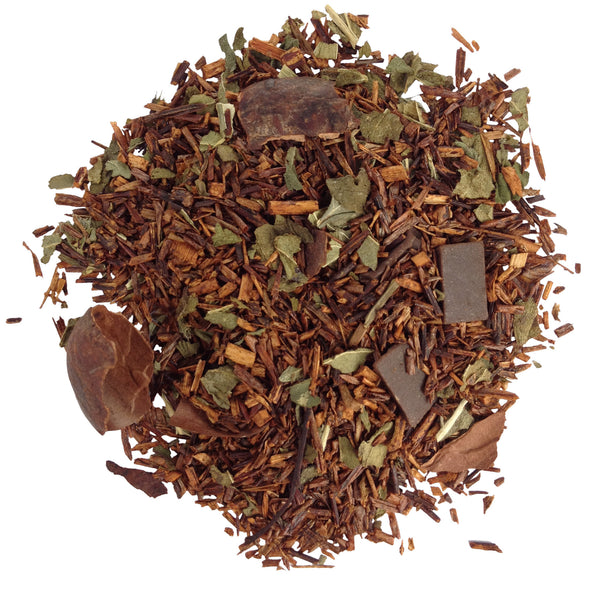 Chocolate Mint Truffle Rooibos Tea
$ 7.00
---
An intoxicating blend of chocolate cacao nibs, rooibos and mint leaves create a guilt free dessert in a cup. Rooibos and chocolate are both known to be good sources of antioxidants. Directions Use...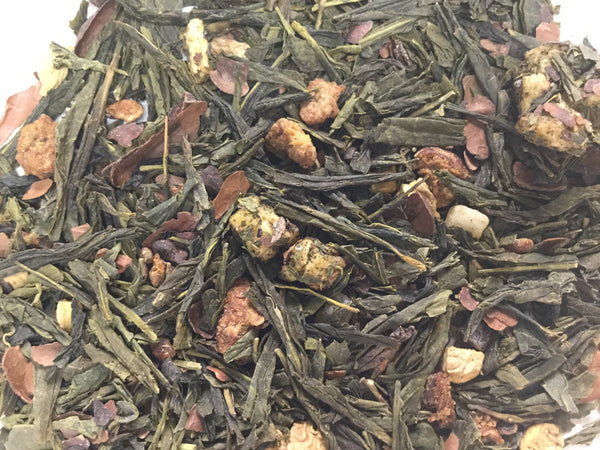 Chocolate Pear Cobbler Green Tea
$ 10.00
---
Imagine the scent of ripe juicy pears, melted butter, sugar and sweet chocolate chips all baked together in a mouthwatering cobbler.  But wait, it's a green tea combined with cocoa peel and candied ginger...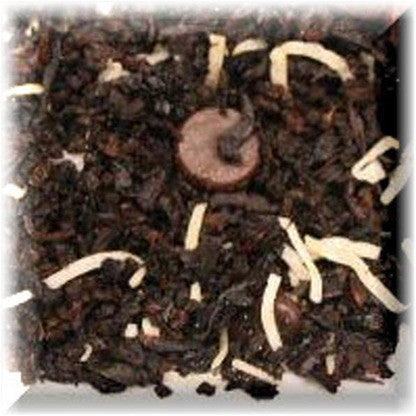 CHOCOLATE TRUFFLES BLACK TEA
$ 9.00
---
This romantic blend of black tea, chocolate chips, coconut shreds and cocoa bits offer just the right combination of deliciousness!Use 1 heaping teaspoon per 8 ounces. Bring water to a...